Hats From OZ is a well-known millinery brand that is synonymous with outstanding quality and one-of-a-kind headwear designs.
Our company is headquartered in Australia, but we are committed to serving customers from all over the world. We are also an authorized retailer for such brands as Max Alexander and Fillies Collection.
We have been mastering the art of millinery since 2006. It was the year when Hats From OZ entered the market and started channelling its efforts into designing exceptional headwear. As of now, we are in a position to maintain standards of excellence in every headpiece, providing our customers with the best hats and fascinators they could ever find.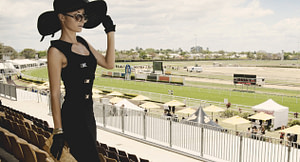 At Hats From OZ, we are constantly nurturing our set of values to strike a balance between the needs of our employees and those of our customers. This set includes: