THE LATEST FASHION FASCINATORS & Hats from Australia
Whether you are from Australia or anywhere around the world, we will ship everything from our online fascinator shop right to your door.
Browse our listings by price or occasion, and find something you will love.
Our Brands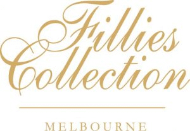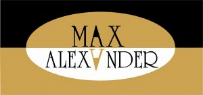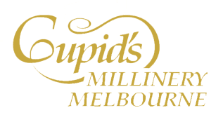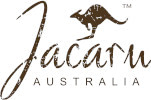 BUY FASCINATORS ONLINE AT AUSTRALIA TOP STORE

Nowadays, online stores are great alternatives to physical shops. When going online, you can always find better deals as online shop owners don't get bogged down in outrageous overheads and can lift restrictions on a range of available pieces. One way to check that is to browse Hats From OZ, an online fascinator store. We are here to offer fascinators and other types of accessories that bring together many terrific Australian-made designs.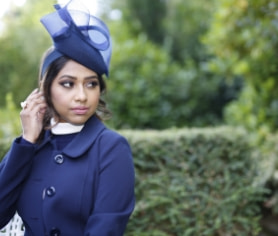 We pay special attention to your orders' shipment as we want to make sure you get our products secure and safe. With free worldwide shipping, you can now buy any hat from Hats From OZ for the price it comes at. No hidden charges. Always unique styles.
BEST PLACE TO BUY FASCINATORS FOR ANY OCCASION
Want to have a new look to stand out from the crowd at the upcoming party? Dream about some unusual wedding hats for short hair or any other creative accessories? Want to find a 100% Australian-owned fascinator shop with a variety of goods?
You've come to the right place! Hats From Oz is the best place to buy fascinators, winter hats for races, and other accessories that will fit any occasion – be it a high fashion event or an out-of-door party with your friends.
With 15+ years of experience, we offer a wide range of hats that suit every taste and budget. Please make yourself comfortable and start browsing our list of pretty hats, fascinators, headwear, and other accessories. We're sure you'll find the best thing to meet and exceed your expectations.
Hats From OZ is 100% Australian family-owhed business!
Stay fashion-forward this racing season with Hats From OZ fascinator

Whether it's your first racing season or you're a fashion veteran, it's time to show off your eye-popping headwear. It's an old-school tradition that women use as an excuse to go out and demonstrate their sophisticated fascinators and headpieces. And you can do the same by dressing up with Hats From OZ!
While a classic hat is only meant to protect your head from the elements and complement your outfit, a fascinator is designed to help you steal the show. You can't help but catch attention once you put it on. What's more, exposing your beautiful fascinator will likely leave you with tons of compliments throughout the racing season.
If you're about to enter this season in style, our collection of fascinator hats for sale is what you need. They come in a variety of colours, shapes, and sizes so that it won't be a big deal to find your perfect match.
Whether your style calls for a pop of colours, a modest touch, or some provocative statement, we have a plethora of options to offer. Made with you in mind, our fascinators stand out with unique Australian styles and add oomph to whatever you pair them with.
Hats From OZ is an ideal place to go for fascinators in Australia and finish off your outfit. You will bring your race-day look to the next level once you don one of these beautiful pieces.
Women's fascinator hats that help you discover your new season style
Creating a personal style is one of the most effective ways to show the world your true self. Each piece of clothing reflects your preferences and tells your story. And it's up to you to decide what it is. Just be sure to add zest to your outfits with a gorgeous fascinator hat to get off the beaten path. Once it's on, it makes sure your story is different and has nothing to do with boredom.
From royal blue and iconic black to bold animal print, Hats From OZ offers an array of styles to wear. Whatever style you've chosen for the upcoming season, here you can find a fascinator that will perfectly fit into your colour scheme.
If traditional headwear doesn't seem the best choice, our unique fascinators can save the day. You can match one with an outfit in the same colour palette or select a contrasting pattern for a wow effect. Either way, it's your style and your story!
As irresistible hair accessories, fascinators can capture attention, no matter what colours and designs you wear. That makes them ideal headwear for any special event, whether it's a wedding, race day, or night out with friends. You'll make a stunning impression by having such a lovely piece wherever you go.
Order unique fascinators online in the comfort of your home
Offline shopping can be exhausting since you never know how many brick-and-mortar stores you have to stop by before you find the right fascinator. But it's not the case once you're at Hats From OZ.
Here you can look through hundreds of unusual fascinators, experiment with colours, and decide whether you need a fascinator headband, hat, or crown in front of your laptop. You don't have to hurry up and make snap decisions. Take your time to get your dream headwear.
To complement your outfit with a cute accessory, you can also consider flower fascinators and other Australian-made styles online. It's convenient for you and a pleasure for us!
Embellish your head with Hats From OZ
At Hats From OZ, you can buy fascinator hats online with a few clicks. Check out our regular collections or take a glimpse at Special Occasion or Limited Edition pieces to top your head with exclusive, extravagant, and funky headwear. All you have to do then is pick a fascinator that appeals to you and follow several checkout steps to get it shipped. Order now if you want it to make it to your closet before the racing event.
From casual hats and headbands to bridal headpieces, all our fascinators are designed in Australian styles. Bespoke options are also available to design an accessory with special features for you. You can always share your fascinator ideas so that our Australian designers can create your perfect headwear.
Shop traditional and unique fascinators online in Australia with Hats From OZ!