Autumn & Winter Fascinators
Winter Fascinator Hats and Autumn Headwear
Whether you are going for a more traditional kind of look, or you're feeling adventurous and want something a little more quirky, we are sure you will find something you will love on the Hats From OZ online store. Our selection of autumn and winter racing fascinators is large enough to give you a chance at buying a product that you won't see a hundred times on other women throughout the season. Our products range from stunning sculptured fascinators in black felt, to beautiful cream pillbox hats with lace, and just about everything in between. And for those who really want to make a statement, take a look at the glowing red felt and lace fascinators that will be unmissable at any event.
Australian Made Winter Fascinators – Worldwide Shipping
Our range of winter and autumn fascinators are made right here in Australia, and we ship our products all over the world from our locations near Melbourne. Why would you even consider buying from anywhere else when you have Hats From OZ keeping you up to date with the latest styles for every season? The fact is that Australians know racing, and we also know fashion, so let us combine the two as we bring you stylish headwear at affordable prices. Shipping is free for all addresses in Australia, New Zealand, and the United States. Customers from countries other than those can still order from our complete range, and enjoy discounted rates on shipping. No matter where you are, we don't cut corners on getting your order to you and we take great care to make sure it arrives undamaged. We are hard at work throughout the spring racing carnival here in Melbourne for obvious reasons, but we're definitely not sitting around relaxing for the rest of the year! Join us in celebrating and enjoying any occasion during the autumn-winter months, and turn a few heads while you're at it, with our top quality fascinators and hats.
Shop for Your Favourite Now and Pay Later
You can now shop from our large selection of autumn and winter fascinators using Afterpay. This means you get to wear it right now and then pay for it over four instalments which are due every two weeks. There is no extra charge for this service, and no interest to pay, as long as you pay the instalments on time. We put down our own money for the Afterpay service so you can still enjoy our products at the exact same price that anyone else would pay. At the end of the day, no amount of words can describe the luxurious beauty that you will see when you open up your parcel on delivery day. Until then, we hope you enjoy browsing through the images on our store and hope you find something to fall in love with.
Winter and Autumn Fascinators for Sale
There is never a dull moment when it comes to racing carnivals, and there is no reason to wait around all year for the next spring season. So, you're going to need a new autumn or winter fascinator and luckily for you, Hats From OZ has a great selection of quality products to browse through.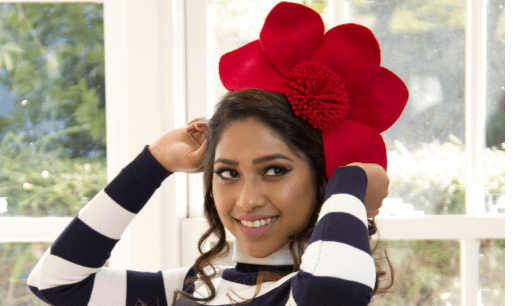 Stick to Your Budget with AfterPay
We know what it's like to see beautiful things for sale and the need to have it right away. Perhaps you have an upcoming event and you saw something you like in our range of casual hats for ladies but you thought you couldn't afford it in time for the occasion. That is why we offer a service called AfterPay.
If you decide to use AfterPay, you can order and receive your products immediately without paying anything. All you need to do then is pay off the cost over four instalments. This service is completely free to you when you make the payments on time, so there is absolutely no added costs. The price you see listed here is the price you will pay in instalments.
So, now that you know a little bit more about what we do here at Hats From OZ, it's time to get back to browsing our women's casual winter hats and stylish summer headwear. We hope you find something you will love for many seasons to come.