Mother of the Bride Hats
Showing 1–32 of 38 results
Browse Our Selection of Mother of the Bride Headwear
Whether your daughter or son is having a formal wedding in a church, a casual wedding on a beach somewhere, or something in between the two, it is important for you as the mother of the bride to look your best. Of course, this means having a more subtle or subdued style than what you'd have for your own wedding, and we've got a range of headwear to suit exactly this purpose.
Our styles include:
Church hat

Large brim

Pillbox

Top hat

Cocktail

Fascinator
Custom Made Special Occasion Hats
The team here at Hats From OZ believes in getting all of the little details just right, so that you are completely carefree and happy when that big day arrives. We are focused on what we do best here, which is mother of the bride hats and fascinators, so we don't deal in complete outfits that are matched or contrasted to your liking. Because of this, we offer a custom service so that you can order exactly what you need without all of the guesswork and trial and error.
When you take advantage of our custom made service, you can choose which colours you would like used in your mother of the bride fascinators or hats. This is very useful when trying to either match or contrast an existing outfit that is an unusual colour itself, not just a simple black or white.
You can even send us your very own pieces of fabric and we will make a hat or other headwear from it. By doing so, you can create something truly memorable out of an old piece of fabric that perhaps has sentimental value to you, or of course just buy some new fabric at your favourite shop and send it to us.
Buy Your Mother of the Bride Hats Online and Save Money
It's no secret that you can often find a better deal online as opposed to traditional retail shopping, depending on what you're looking for of course. Hats From OZ takes this a few steps further by offering more options that make buying mother of the bride hats and fascinators even more affordable.
To start with, if you live in Australia, New Zealand, or the United States, you will get free shipping on everything you purchase from our online store. Customers in countries other than those will be offered the lowest possible rate for delivery. All you need to do is add the products you like to your cart, and then you will be able to see the complete cost including shipping before you checkout.
Another great feature we offer to our online customers is AfterPay. This service does what the name implies: it lets you get the goods now, and pay for them after you have received them. There is no extra cost to you for using this service as long as you pay off the instalments when they are due.
We hope you enjoy browsing our range of products as much as we enjoy creating them, and we look forward to having you as our next customer at Hats From OZ.
Mother of the Bride Hats Made in Australia
Hats From OZ proudly presents you with our selection of wedding hats for mother of the bride that are all made right here in Australia. We're located close to Melbourne, and we ship our products worldwide to an ever-expanding audience of women who want to put their best head forward on that special day.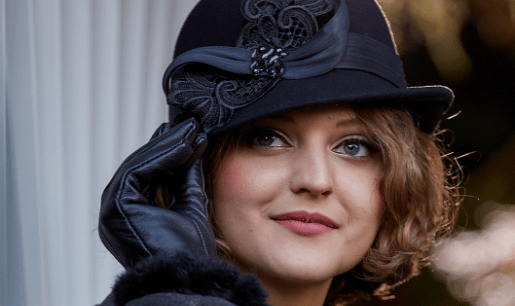 Stick to Your Budget with AfterPay
We know what it's like to see beautiful things for sale and the need to have it right away. Perhaps you have an upcoming event and you saw something you like in our range of casual hats for ladies but you thought you couldn't afford it in time for the occasion. That is why we offer a service called AfterPay.
If you decide to use AfterPay, you can order and receive your products immediately without paying anything. All you need to do then is pay off the cost over four instalments. This service is completely free to you when you make the payments on time, so there is absolutely no added costs. The price you see listed here is the price you will pay in instalments.
So, now that you know a little bit more about what we do here at Hats From OZ, it's time to get back to browsing our women's casual winter hats and stylish summer headwear. We hope you find something you will love for many seasons to come.