Fedora & Other Mens Hats
Showing 1–32 of 33 results
The brief history of men's fedora
The term "fedora" first popped up in 1891 thanks to the legendary actress Sarah Bernhardt who portrayed Princess Fédora Romazov in a play by Victorien Sardou. On the stage, Bernhardt rocked a manly, soft brimmed hat with a center crease. But it is not until the Edward, Prince of Wales started wearing the same style in 1924 that fedora became a full-blown trend.
The style breakdown
Material




The classic fedora is made of high-quality felt derived from rabbit fur, cashmere or wool. We also have modern straw hats of the same style. The lighter material is perfect for summer.

Crown




The main trademark of any fedora. Due to the soft material, the crown can be shaped, pinched, and creased however you like to achieve the desired look.

Brim




The possibilities here are infinite! Fedora brims may differ in width, finishes, and positions. The edge may be blunt-cut and unfinished, sewn or trimmed with a ribbon. Change the angle of the brim to reflect your personal sense of style and flatter your face shape.

Decorations




There is usually a ribbon or a piece of fabric with a bow or a buckle sitting above the brim of a fedora.
How to wear fedora style hats?
Incorporating this fashionable accessory into your wardrobe may seem hard at first. However, there is nothing to worry about! This particular style is very versatile and flattering. Back in the day, fedora hats called for a pantsuit. Whereas, these days, it associates with a more relaxed look. Don't know what to pair with a fedora? When in doubt, throw on a pair of light-washed jeans and a plain white t-shirt – this simple look is the new classic. Top it off with a fedora to add a bold finishing touch.
Why you should choose our fedora shop
Are you ready to give fedora a try? Browse through the catalog to spot the hat that you like and click on it to see more images and read the product description. Then simply click "Add to cart" and proceed to checkout. We deliver for free all over Australia! The price for worldwide shipping will be automatically calculated at checkout. If you have any questions regarding our products or services, please contact us any time.
Buy fedora online and join celebrities like Justin Timberlake, Johnny Depp, Bruno Mars, Ian Somerhalder, and Brad Pitt who have already made it a part of their signature look!
Buy fedora hats for men online at Hats from Oz store
From the late 1920s to the early 1950s fedora hats were all the rage. After a long hiatus, the Indiana Jones signature hat is finally back in fashion which is not surprising since it is one of the most flattering styles of men's headwear. Want to try out the popular trend? Then you have come to the right place! In our store, you can find a wide range of men's fedora hats for sale at reasonable prices. Buy online and save precious time to do the things you love!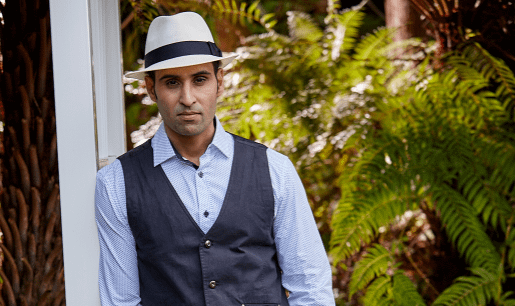 Stick to Your Budget with AfterPay
We know what it's like to see beautiful things for sale and the need to have it right away. Perhaps you have an upcoming event and you saw something you like in our range of casual hats for ladies but you thought you couldn't afford it in time for the occasion. That is why we offer a service called AfterPay.
If you decide to use AfterPay, you can order and receive your products immediately without paying anything. All you need to do then is pay off the cost over four instalments. This service is completely free to you when you make the payments on time, so there is absolutely no added costs. The price you see listed here is the price you will pay in instalments.
So, now that you know a little bit more about what we do here at Hats From OZ, it's time to get back to browsing our women's casual winter hats and stylish summer headwear. We hope you find something you will love for many seasons to come.