Winter Casual Hats & Caps
Ladies Winter Hats for Sale Online
There was a time, not so long ago, when just about everyone wore a hat while going about their regular every day life. Here at Hats From OZ, we're bringing back that tradition while also keeping up with the latest trends and styles. In order to make this a reality for everyone, we knew we would have to make it affordable so we are selling all of our winter caps online at discounted prices. We have accomplished this goal of selling affordable winter hats in a few simple ways. First of all, Hats From OZ has been in business for over 50 years, so we have learned a thing or two about how to keep costs down while still maintaining high quality standards. Secondly, we are selling our selection online which means we aren't spending thousands of dollars per month on rent and other fees associated with retail shopping.
Casual Winter Caps For Any Occasion
Actually, we don't believe you need any special occasion at all to wear one of our stylish and casual winter caps. Whether you're going for a walk in the park, or just a laid back night out with friends, you don't need an excuse to keep your head warm while looking great at the same time. Our selection of winter headwear even includes some weatherproof hats, so be sure to look out for those if you think you'll need the protection. We're from Melbourne, so we know the weather can change in an instant and usually when you least expect it! If you're not worried about the weather, our range of wool or felt winter hats may be what you're looking for. Choose from a variety of styles such as:
Golf

Jockey

Newsboy

Beret

And more fashionable yet casual styles
Free Shipping on Women's Winter Headwear (AU/NZ/US)
Yes, we currently offer free shipping to any address in Australia, New Zealand, and the United States. If you live elsewhere, you can still order from our entire range of products and we will offer you the cheapest possible shipping rate. Of course, you will be able to see the exact shipping price at checkout before you actually pay for it. And finally, before we let you get back to browsing in peace, you should know that we have Afterpay support. This means that you can buy whatever catches your eye right now, get it delivered and in your hands, before paying for it in four instalments over two months. This service comes at no extra cost to you if you make the payments on time. So, keep looking through our online store. and find your new look today.
Casual Winter Hats for Women
For women who can't resist being at least a little bit stylish at all times, going casual doesn't mean putting on that old baseball cap, or pulling up a hoodie. No, that just won't do at all. Treat yourself to something simple yet elegant – beautiful yet casual – without the price tag of a high fasion piece.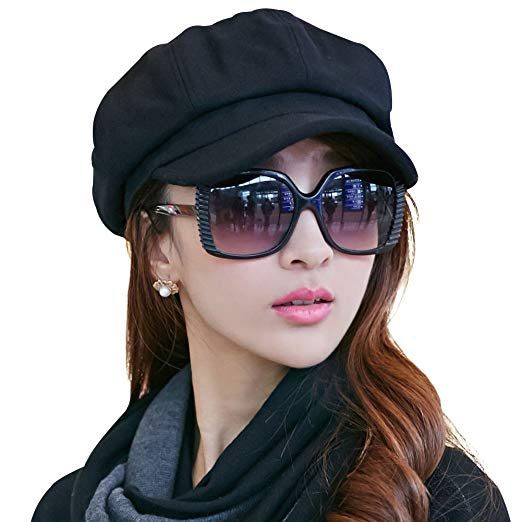 Stick to Your Budget with AfterPay
We know what it's like to see beautiful things for sale and the need to have it right away. Perhaps you have an upcoming event and you saw something you like in our range of casual hats for ladies but you thought you couldn't afford it in time for the occasion. That is why we offer a service called AfterPay.
If you decide to use AfterPay, you can order and receive your products immediately without paying anything. All you need to do then is pay off the cost over four instalments. This service is completely free to you when you make the payments on time, so there is absolutely no added costs. The price you see listed here is the price you will pay in instalments.
So, now that you know a little bit more about what we do here at Hats From OZ, it's time to get back to browsing our women's casual winter hats and stylish summer headwear. We hope you find something you will love for many seasons to come.