At Hats From OZ, we always keep up with the latest headwear trends and make it easier for you to compare and purchase unique men's hats that are all the rage these days. Forget about cheaply-made, circus-style headpieces that look as if you are going to steal the show at the next carnival in Rio. At our store, you'll find something more refined than those multicoloured items since our hats are designed to make you truly debonair.
Remember, it's not only men's fashion hats that you are being offered here. With our headpieces, you will create a holy grail of your personal style that you will want to maintain for years to come. 
Browse through our men's hats online shop
Whether you feel like testing out something new in your wardrobe or are a purist looking to update your own selection of hats, we will give you plenty of choices on headwear. Our range includes classic fedoras, mafia-inspired headpieces, western-style ones, and an abundance of other high-quality headgear items. Rest easy knowing that we have something special for every style and budget.
So, if you want to look more fashionable, it's time to add the features of timeless finishing to your outfit by doing some men's hats online shopping at Hats From OZ. Try on the pieces that match your attire, and rest assured that your style will be complemented in the most striking manner.
Our men's hats for sale are available in a range of sizes. We recommend you to choose a headpiece that is neither too large nor too small. It makes practical sense to go for an accurate size to avoid looking weird. When fitted perfectly for the shape of your face, our hats will be suitable for:
casual and formal wear;

big events;

jazz concerts;

horse races;

weddings and other special occasions.
You name it – we ship it there
Do you have a hard time ordering to the country of your residence? Leave it to Hats From OZ! Whether you need to order men's hats online to Australia or the other side of the globe, we'll be happy to be of service to you. We ship all over the world and do not impose any fees on customers from the U.S., Australia, and New Zealand.
Why not don stylish men's headwear next time you are invited to some party? Take your pick at Hats From OZ and enjoy our reasonable prices!
Men's Hats for Sale Online
It was not until recently that the hat-wearing trend was spurred again. Nowadays, you no longer need to wait for the next theme party to don your favourite fedora, narrow-brimmed trilby, or whatever it is in your wardrobe. Wearing hats is not labelled as "a relic of the past" anymore and is back in fashion, topping up matchless features to your look. And if you want to make your style exceptional, be sure to add some men's designer hats to your cart as soon as possible.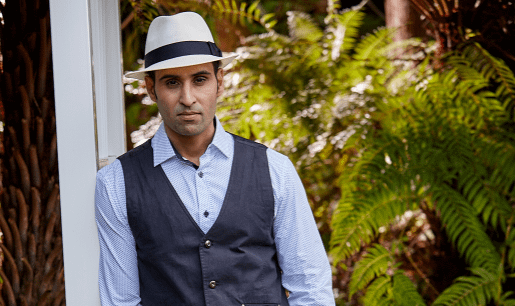 Stick to Your Budget with AfterPay
We know what it's like to see beautiful things for sale and the need to have it right away. Perhaps you have an upcoming event and you saw something you like in our range of casual hats for ladies but you thought you couldn't afford it in time for the occasion. That is why we offer a service called AfterPay.
If you decide to use AfterPay, you can order and receive your products immediately without paying anything. All you need to do then is pay off the cost over four instalments. This service is completely free to you when you make the payments on time, so there is absolutely no added costs. The price you see listed here is the price you will pay in instalments.
So, now that you know a little bit more about what we do here at Hats From OZ, it's time to get back to browsing our women's casual winter hats and stylish summer headwear. We hope you find something you will love for many seasons to come.