Buy Max Alexander Fascinators at Attractive Price
Choosing a suitable fascinator can be challenging, especially if you don't wear hats very often. The task of finding the right millinery becomes even more complicated when you visit a boutique having tons of designer fascinators in a wide variety of shapes, colors, patterns, and textures.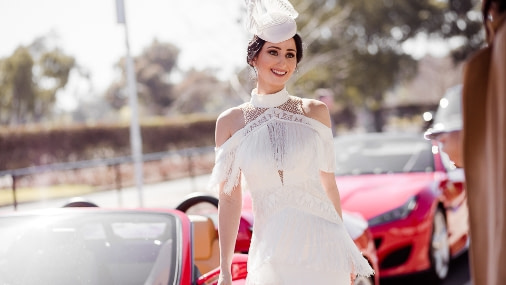 When selecting a new hat, fashion experts recommend considering the following factors:
Face shape
Hairstyle
Your outfit
Color of the outfit
A fascinator suiting your face shape, hair color, dress, and accessories can pump-up your overall appearance altogether. When it comes to choosing the best hat designer, some names stand out among the general background. Max Alexander is one such name, having crafted some of the most elegant hats and fascinators you'll ever see. The brand continues to retain its high status with a range of exceptional headpieces to suit every taste and budget. Browse our online catalog to discover the full spectrum of Max Alexander hats our store offers. No matter your outfit, you'll surely find the picture-perfect accessory to complement your image.
Choose from a Variety of Options
Our company has been in business for many years. We pride ourselves on selling headwear of the highest quality and undeniable style. At Hats from OZ, you can buy Max Alexander hats online in a matter of seconds. You can purchase as many hats as you please from our online store. And the best thing about buying millineries online from us is that you get first-class fascinators at unbeatable prices!
Max Alexander millinery would be a perfect choice for any event, be it your friend's wedding, horse racing event, cocktail party, daytime luncheon or a glamorous charity gala. Regardless of the event you are attending, there's no doubt that with Max Alexander fascinator on you will be turning heads from the moment you arrive.
In case you need any assistance, don't be shy to get in touch with our fashion experts. They will help you choose the perfect Max Alexander millinery, providing you with the best advice possible.
Stick to Your Budget with AfterPay
We know what it's like to see beautiful things for sale and the need to have it right away. Perhaps you have an upcoming event and you saw something you like in our range of casual hats for ladies but you thought you couldn't afford it in time for the occasion. That is why we offer a service called AfterPay.
If you decide to use AfterPay, you can order and receive your products immediately without paying anything. All you need to do then is pay off the cost over four instalments. This service is completely free to you when you make the payments on time, so there is absolutely no added costs. The price you see listed here is the price you will pay in instalments.
So, now that you know a little bit more about what we do here at Hats From OZ, it's time to get back to browsing our women's casual winter hats and stylish summer headwear. We hope you find something you will love for many seasons to come.