Hats From Oz online store offers elegant and truly regal headwear at affordable prices. We have a wide variety of wedding hats and fascinators for every taste, season, and in every color. You are guaranteed to find the right accessory to add a finishing touch to your look within our catalog. And if you cannot pay the full price right away, don't worry! At Hats From Oz, you can pay in small installments. We offer worldwide shipping to make sure every fashionista out there has access to affordable hats and fascinators.
Quality fascinators under $100
Why purchase an expensive designer accessory for a one-time event when you can easily buy beautiful fascinators under $100 at our online store? There are not a lot of occasions when it is appropriate to wear a fascinator. So it doesn't really matter if it is your best friend's wedding or your nephew's christening, it is not worth spending all your money on a head accessory that you will unlikely wear ever again. And in case you have a few such events coming up and cannot reuse the outfits, it is better to buy a few bargain fascinators rather than one that is on the pricier side.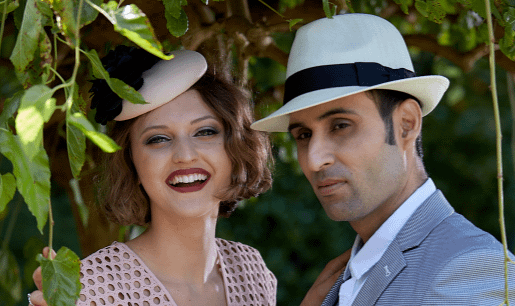 Stick to Your Budget with AfterPay
We know what it's like to see beautiful things for sale and the need to have it right away. Perhaps you have an upcoming event and you saw something you like in our range of casual hats for ladies but you thought you couldn't afford it in time for the occasion. That is why we offer a service called AfterPay.
If you decide to use AfterPay, you can order and receive your products immediately without paying anything. All you need to do then is pay off the cost over four instalments. This service is completely free to you when you make the payments on time, so there is absolutely no added costs. The price you see listed here is the price you will pay in instalments.
So, now that you know a little bit more about what we do here at Hats From OZ, it's time to get back to browsing our women's casual winter hats and stylish summer headwear. We hope you find something you will love for many seasons to come.